[ad_1]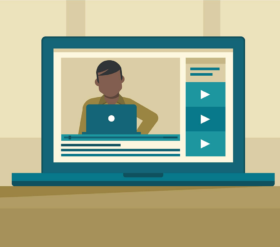 In today's ExchangeWire news digest: digital video advertising experiences significant growth in Australia; Google's apps are frustrated by a lack of updates as the firm continues to hold out against Apple's "nutrition labels" initiative; and Australian media outlets see traffic plummet in the wake of Facebook's decision to cut off news sharing.
Digital video advertising investment surges 41% in Australia
Investment in digital video advertising surged 41% in Australia during Q4 2020, reaching AUD $642.7m (£361.2m) by the year's end. The results, which come from an International Advertising Bureau (IAB) report, makes the channel the fastest-growing in the country.
According to the Attitudes to Digital Video Report, digital video snapped up more than half of all digital display investment during the final quarter of 2020. And the segment's popularity is showing no signs of slowing – the IAB found that 68% of responding marketers expect an increase in digital video spend to increase this year.
Delving into the sources of growth, the IAB found that 81% of agencies currently use digital video advertising to drive brand awareness. 61% also reported relying on the format to generate intent, and 47% used digital video to increase conversions or sales. The scalability of digital video also proved integral to its popularity, with 59% of respondents deeming it the key reason behind their continued use or recommendation of the channel.
Yet, despite widespread recognition of the benefits of digital video, some agencies are failing to capitalise on the channel's potential, the report found. For instance, only 38% use the brand awareness driven by digital video to measure campaign success, and almost 40% of marketers rarely or never tailor digital video output to a specific media environment.
Apple spat leaves Google apps in limbo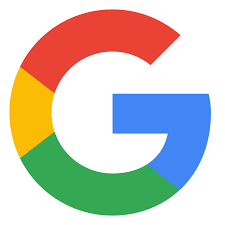 A number of Google apps are being left in limbo due to the tech giant's resistance to rival Apple's upcoming privacy changes. That's according to an article from The Guardian, which reports that a lack of updates  has led to many Google apps being labelled "out of date" on iOS.
The hold-up is the result of Google's failure to apply "nutritional labels" – details of how and why an app collects user data – to the iOS versions of their apps. The iPhone-maker introduced the measure, which seeks to foster greater transparency between developers and users when it comes to data and privacy, in December last year.
Companies only have to add a label upon updating their app, however, and Google have refrained from updating any of their iOS for a conspicuously long time. As of time of writing, only 3 of the 86 Google apps available on the Apple operating system have been updated in the last 2 months, and Google has applied a label to just 1 of these.
As a result, iOS users have been presented with a message telling them to update the app they're using, even when they're using the latest version. "The version you're using doesn't include the latest security features to keep you protected. Only continue if you understand the risks", the message reads.
Publisher traffic falls in after Facebook's Australia news ban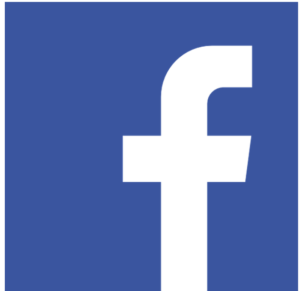 Media outlets have reported declines of 20% or higher in readership following Facebook's decision to ban news sharing in Australia. The social media giant followed through on their threat to make news unavailable to users in the country if the News Media Bargaining Code, which will force digital platforms to pay publishers in order to use their content, was passed into law.
The fall mirrors the declines suffered by in previous instances of tech giants wielding their power over news sharing – Guatemalan news publishers saw their readership dive by two-thirds when Facebook decided to exclude content from the country (and 5 others) in 2017. Google also knocked Spanish news consumption down by 20% when they blocked the nation's media outlets from Google News back in 2014.
The latest and much derided move from Facebook has left the social pages of Australian publishers bare, and even prevents users from outside the country from sharing content from Antipodean media outlets to the platform. Referral traffic from Facebook properties to publishers plummeted 93% in the 24 hours after the platform turned off news sharing. The surviving 7% derive from a limited number of loopholes, such as pages that operate under an international domain, such as The Guardian Australia.
Having been hit with intense backlash for the decision, these results will no doubt fuel Australia's and other nations' determination to tame Big Tech.
[ad_2]

Source