[ad_1]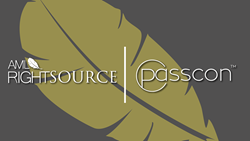 We are thrilled to bring Corinna and the entire Passcon team onboard to further expand our footprint and enhance our international delivery capabilities
CLEVELAND (PRWEB)
March 23, 2021
AML RightSource ("AMLRS"), the leading outsourced provider of Anti-Money Laundering ("AML"), Know Your Customer ("KYC"), and Bank Secrecy Act ("BSA") compliance solutions, is pleased to announce that it has acquired Passcon GmbH ("Passcon").
Passcon, founded in 2016 and based in Hamburg, Germany, offers managed services, advisory, and technology solutions across the anti-financial crime ("AFC") spectrum, including KYC, transaction monitoring, sanctions, and investigations. Passcon provides operational and advisory coverage worldwide, with 300 team members and more than 10 offices across EMEA, APAC, and North America.
Corinna Reibchen, Founder and Managing Director of Passcon, stated, "We couldn't be more excited to be joining forces with AML RightSource to provide a comprehensive suite of compliance solutions on a global scale. Together, we can better support our clients around the world in the fight against financial crime."
As Managing Director of AML RightSource, Corinna will continue focusing on international sales and operations, leveraging over 20 years of experience in financial services and AFC consulting.
"We are thrilled to bring Corinna and the entire Passcon team onboard to further expand our footprint and enhance our international delivery capabilities," stated Frank Ewing, Chief Executive Officer at AML RightSource, "Following the recent acquisition of Arachnys, this combination will allow us to provide a broader range of cost-effective, tech-enabled services, cementing AML RightSource as the leading provider of financial crimes compliance solutions around the globe."
AML RightSource is backed by Gridiron Capital, LLC ("Gridiron Capital"), a leading investment firm focused on partnering with founders, entrepreneurs, and management teams.
About Passcon

Passcon is a one-stop-shop supporting a wide range of AFC needs. From outsourced services for transaction monitoring or review, to advising on program challenges, to custom automation solutions to enhance workflows, Passcon deploys tailored solutions for clients around the world. Visit: http://www.passcon.de for more information.
About AML RightSource, LLC

AML RightSource is the leading firm focused on fighting financial crime for its clients with Anti-Money Laundering (AML)/Bank Secrecy Act (BSA) and financial crimes compliance solutions. We provide highly-trained AML/BSA professionals to assist banks and non-bank financial institutions to meet day-to-day compliance tasks. Services include transaction monitoring, alert backlog management, enhanced due diligence reviews, and financial crimes advisory matters. Our highly trained workforce of nearly 1350 analysts and subject matter experts includes the industry's largest team of full-time professionals. AML RightSource is headquartered in Cleveland, Ohio. For more information, visit: http://www.amlrightsource.com.
About Gridiron Capital

Gridiron Capital is an investment firm focused on partnering with founders, entrepreneurs, and management teams, and creating value by building middle-market companies into industry-leaders in branded consumer, B2B and B2C services, and niche industrial segments in the United States and Canada. We help transform growing companies by winning together through hard work, partnerships grounded in shared values and a unique culture that comes from hands-on experience building and running businesses. As a team led by former operators and entrepreneurs, we know what it takes to run successful businesses on a day-to-day basis. Additional information is available on the firm's website: gridironcapital.com.
Share article on social media or email:
[ad_2]

Source